About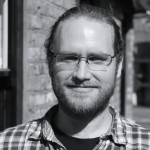 I am a London-based sound designer, editor and recordist with a wealth of experience of working in Animation,Commercial, Film, Television, and Games.
After finishing my studies in audio engineering and post production at the School of Sound Recording, I started my career  in sound working for the BBC. As well as my work at the BBC I have worked on some great freelance projects with clients such as Sony Interactive, Universal, Facebook, The United Nations, The BBC, TED, Wise Buddah, The South Bank Centre, Channel 4 and The School of Life, as well as with award-winning independent film and documentary makers, animators and games developers.  I generally work from my studio in East London but also have links with Soho post houses.
It is my aim to help you bring your creative vision to life, using my skills in recording and designing exclusive sound effects to ensure a distinct sonic character that suits your project and creates a fully immersive experience for the audience.
I believe good communication is vital to a projects success. Where possible I like to be onboard with a project from the beginning to maximise creative collaboration with the director and to achieve the best possible end product to suit your creative needs as well as your deadline and budget.
If you would like to discuss a project please do not hesitate to get in touch