About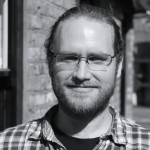 I'm a London-based freelance sound designer and editor. Thanks for taking the time to check out my website!
I have been working in sound since 2014, starting out at the BBC. Since becoming freelance in 2017 I have worked on BAFTA winning AAA games, indie games, a wide variety of animated projects as well as supervising projects and overseeing a team.
I am passionate about all aspects of sound design, interactive audio and storytelling. I very much embrace the wide variety of skills required to work effectively as a sound designer and equally enjoy all facets of a project from the creative, to the technical, organisational and collaborative.
Game audio skills: Sound Design, Implementation (FMOD/Custom tools), Engines (Unity/UE4), Field recording, Dialogue editing, Source Control.
Post production skills: Sound Design/FX Editing, Dialogue editing, Mixing in stereo and 5.1
In my spare time I like brewing beer, keeping fit, playing didgeridoo and scuba diving.