About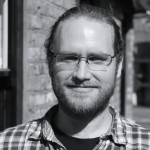 I'm a London based sound designer, editor and recordist. I began my journey in audio as a teenager producing electronic music and went on to study sound engineering at the school sound recording in London. Here I had my first encounter with sound design in a post production module and realised I had discovered my calling in life!
I started my career working at the BBC as a sound editor in 2014 and became freelance in 2017. Since being freelance I've worked on BAFTA winning AAA games, indie games, animation, film, TV, commercial and radio. I generally work from my studio in East London but also have links with post houses and studios in central London, where I have been working as a freelancer for the last few years.
I have extensive experience designing, editing, mixing and implementing sounds in a variety of projects and roles. My specialty is sound design and creating custom sound effects to match the needs of the project and create a distinct sonic character. I create unique and original sounds from scratch using prop recording, foley, synthesis, field recording and vocalisation as well as blending sounds together to create something new and distinct.
I believe good communication is vital to a projects success. Where possible I like to be on board with a project from the beginning to maximise creative collaboration and to achieve the best possible end product to suit your creative needs as well as your deadline and budget.
If you would like to discuss a project please do not hesitate to get in touch